Login
Log in if you have an account
Register
By creating an account with our store, you will be able to move through the checkout process faster, store multiple addresses, view and track your orders in your account, and more.
Create an account

Plug & play
at your home within a glamps

Low maintenance
we'll support you with that

Eco friendly
care for the planet and your body
| | |
| --- | --- |
| Electricity | No |
| Flow rate | 240 l/h |
| Efficiency | 99.9% |
| Dimensions | 12 cm x 12 cm x 35 cm |
| Waste water | 0% |
The Soft Shield Mini is able to produce water up to 240 liters/hour. Requiring maintenance only once every two years, it is the perfect scale protector for your water purfier, dishwasher or coffee machine. The Soft Shield Mini extends the life time of water-intensive products, without the need for electricity or waste water outlets. Using its unique crystallization technique, the Soft Shield Mini does not require any salts and ensures a 99.9% efficiency during the two year lifetime of the cartridge. 
| | |
| --- | --- |
| Type |  Maintenance |
| Crystal Cartridge | 2 years |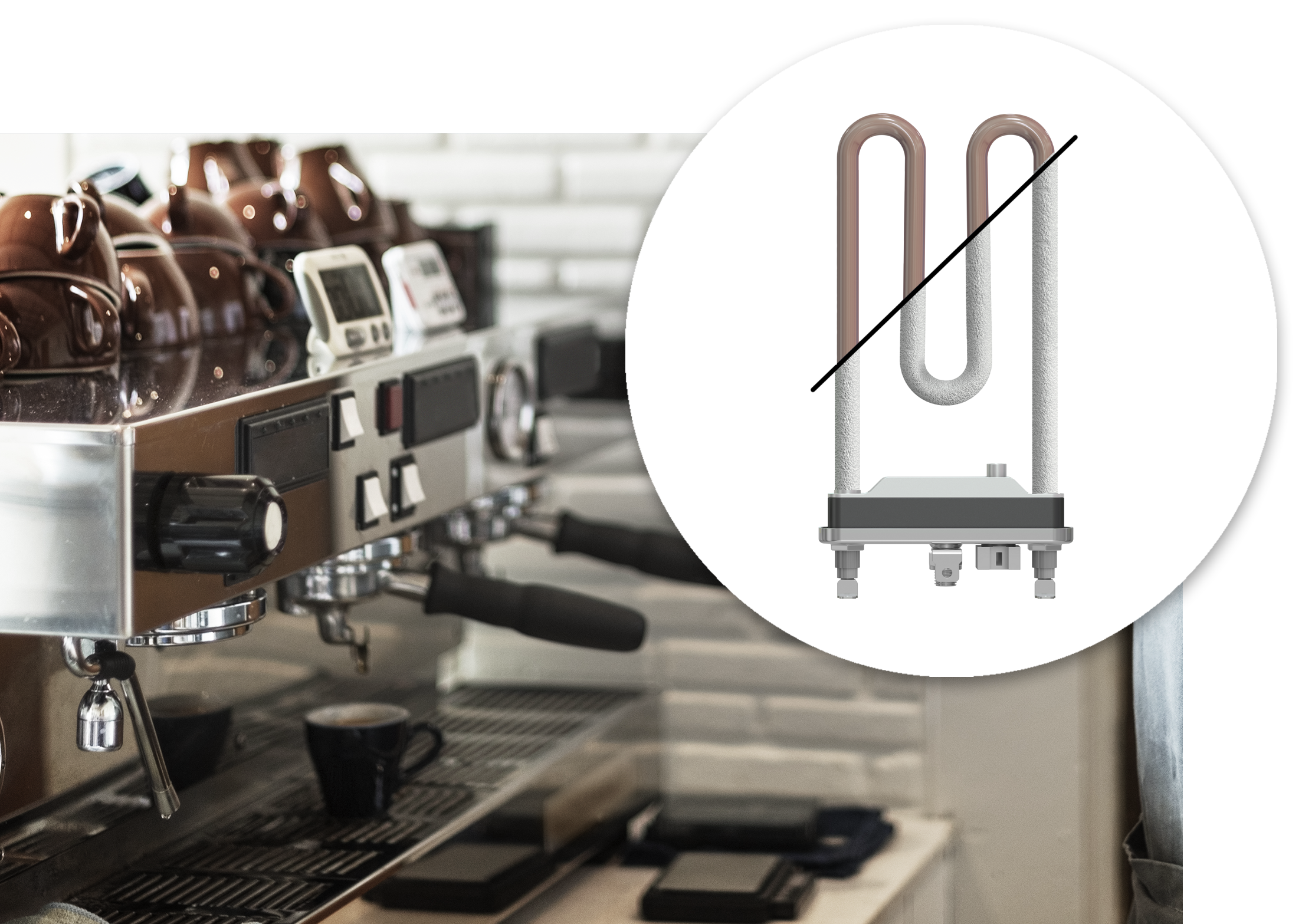 What is limescale?
---

Lime scale occurs when "hard" water evaporates. In many places around the world water is "hard" and consists of high levels of minerals, causing negative effects and reducing lifetime of your household appliances using water. Among many appliances some heavily affected are boilers, coffee machines and dishwashers. Additionally, limes scale causes your pipes and heating elements to clog thereby reducing thermal efficiency causing higher energy bills. Last but not least, hard water quickly causes visible scale in bathrooms and water taps requiring a lot of cleaning and maintenance.

Soft Shield Mini
---

The Soft Shield Mini is the most cost-effective and sustainable solution to lime scale. Being the real alternative to ion exchange traditional and phosphate cartridge system. Some example of applications is hot & cold-water drinking machines, boiling taps, purifiers and coffee machines.
Crystallization technology
---
The Soft Shield uses best of both worlds as it prevents lime scale while retaining the minerals beneficial for your health. The Soft Shield uses a patented crystallization technique to neutralize the calcium and magnesium minerals without removing them from the water.

Benefits
---
•    Prevents limescale
•    High flow (240 liters/hour)
•    Little maintenance
•    Retains beneficial minerals
•    Plug and play
•    Compact and efficient
Sustainability
---
The Soft Shield is the most sustainable descaling solution available on the market. The is due to the fact that: 
✔ Zero salts required
✔ Zero waste water
✔ No electricity
✔ No chemicals used
✔ Improved thermal efficiency 
Good for the planet. Good for the wallet.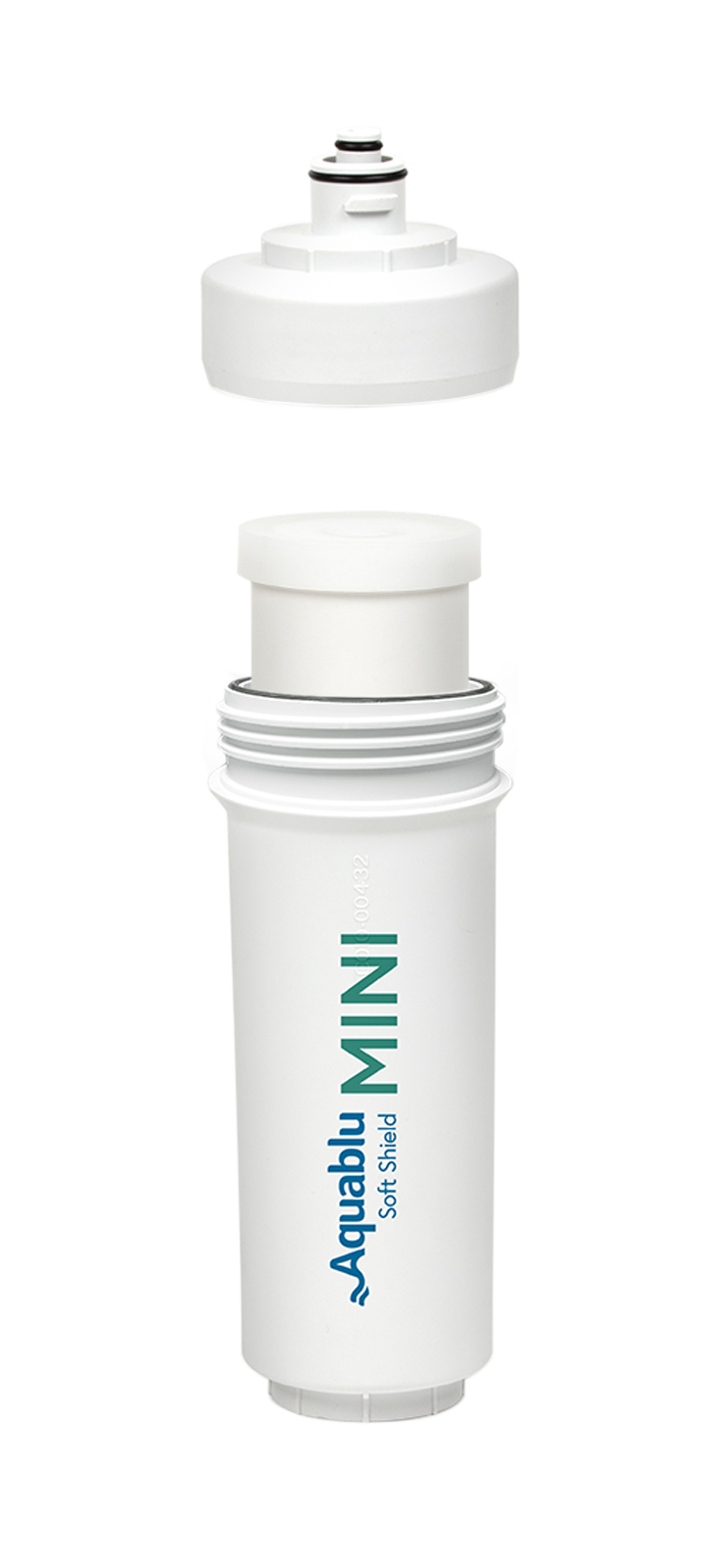 (function () { var s = document.createElement('script'); s.type = 'text/javascript'; s.async = true; s.src = 'https://chimpstatic.com/mcjs-connected/js/users/72ca8a763d500fb74c14e11e2/21583a1ad9bcde03928df7851.js'; ( document.getElementsByTagName('head')[0] || document.getElementsByTagName('body')[0] ).appendChild(s); })();